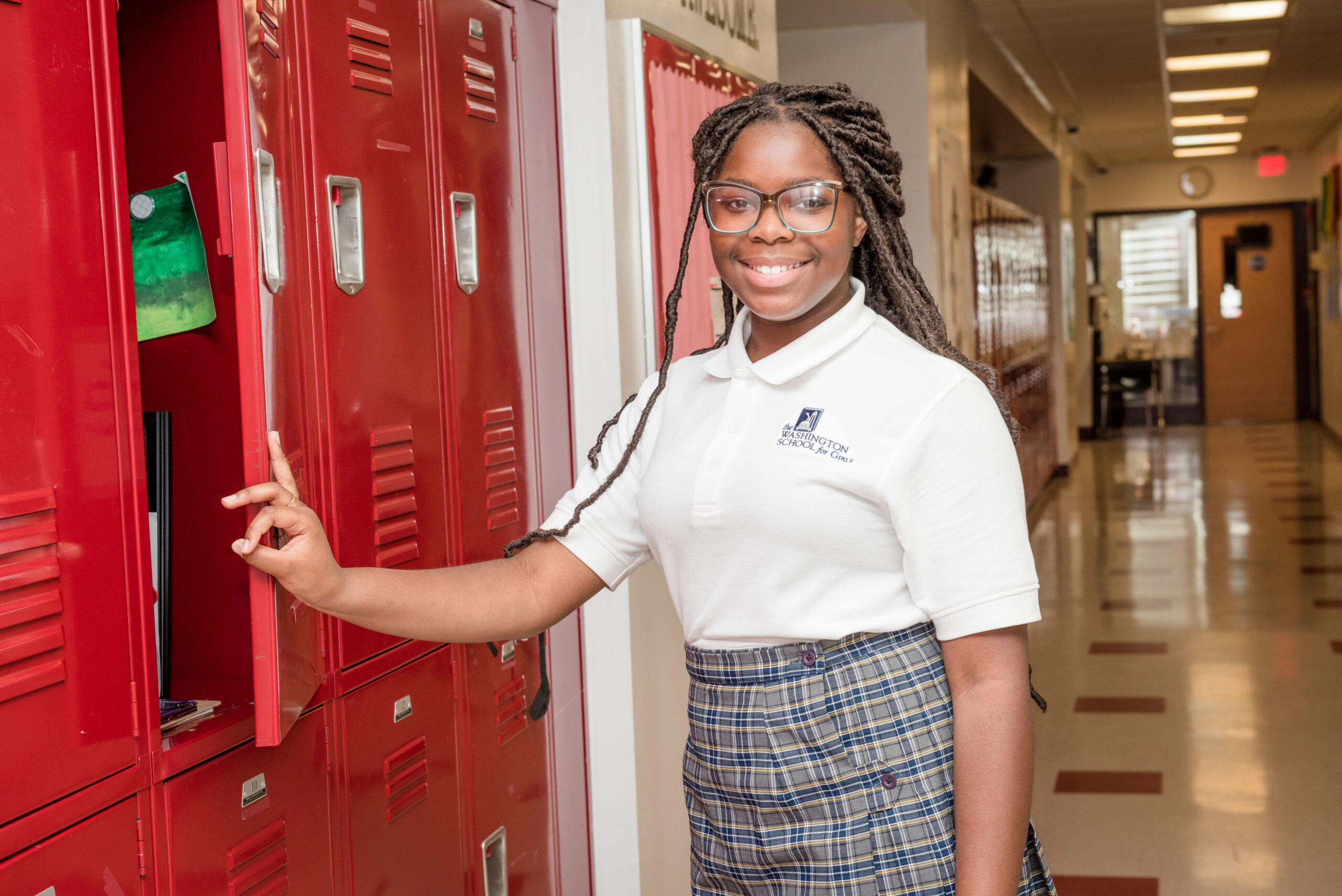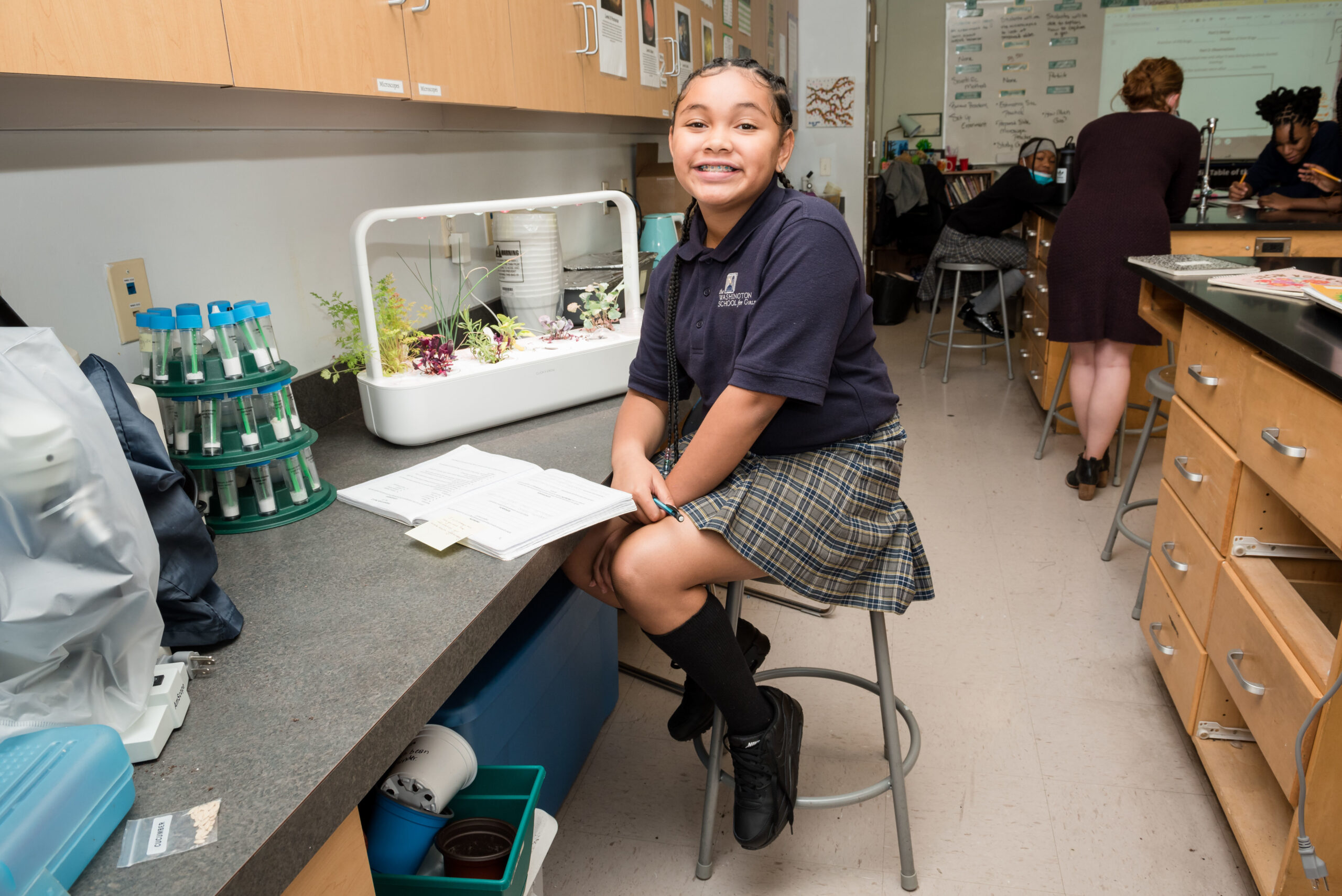 Slide 1
A WSG Girl thinks
creatively
Slide 3
A WSG Girl lives with
purpose
WSG is devastated by the loss of our Principal, Kelley Lockard. Ms. Lockard was a dedicated educator at WSG for 17 years, making her among the longest-serving staff members in the history of the school, and was deeply committed to each student who passed through our doors.
At WSG, we believe that parents are the first and primary educators of their daughters. We may be the experts in the classroom, but a parent is the expert in his or her child. That is why we commit to our family partnership and try to create as many opportunities as possible for our families to be part of the learning experience.
The Washington School for Girls is pleased to announce the addition of two new members to its Board of Trustees, Lynette Espy-Williams and Yolanda Long, Class of 2004. Long is…
READ MORE
Student-to-teacher ratio means each student is known by her teachers.
65+ area high schools have accepted WSG alumnae, and the majority of students attend selective high schools.
of WSG alumnae have graduated from high school since its founding.
70% of students are Ward 7 & 8 residents. 30% reside in Prince George's County, MD.
20+ Enrichment clubs offered each year during the Extended Day Program.