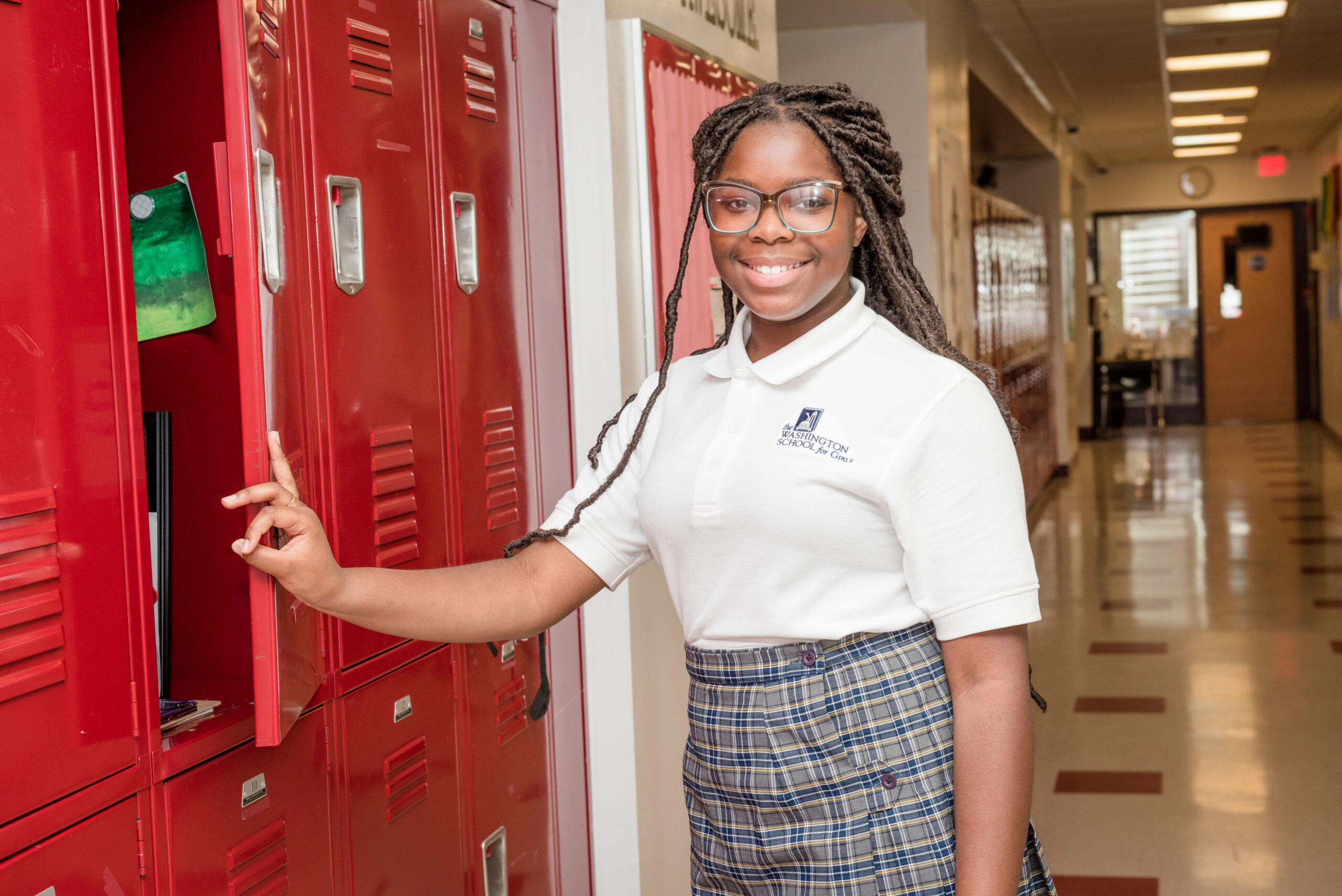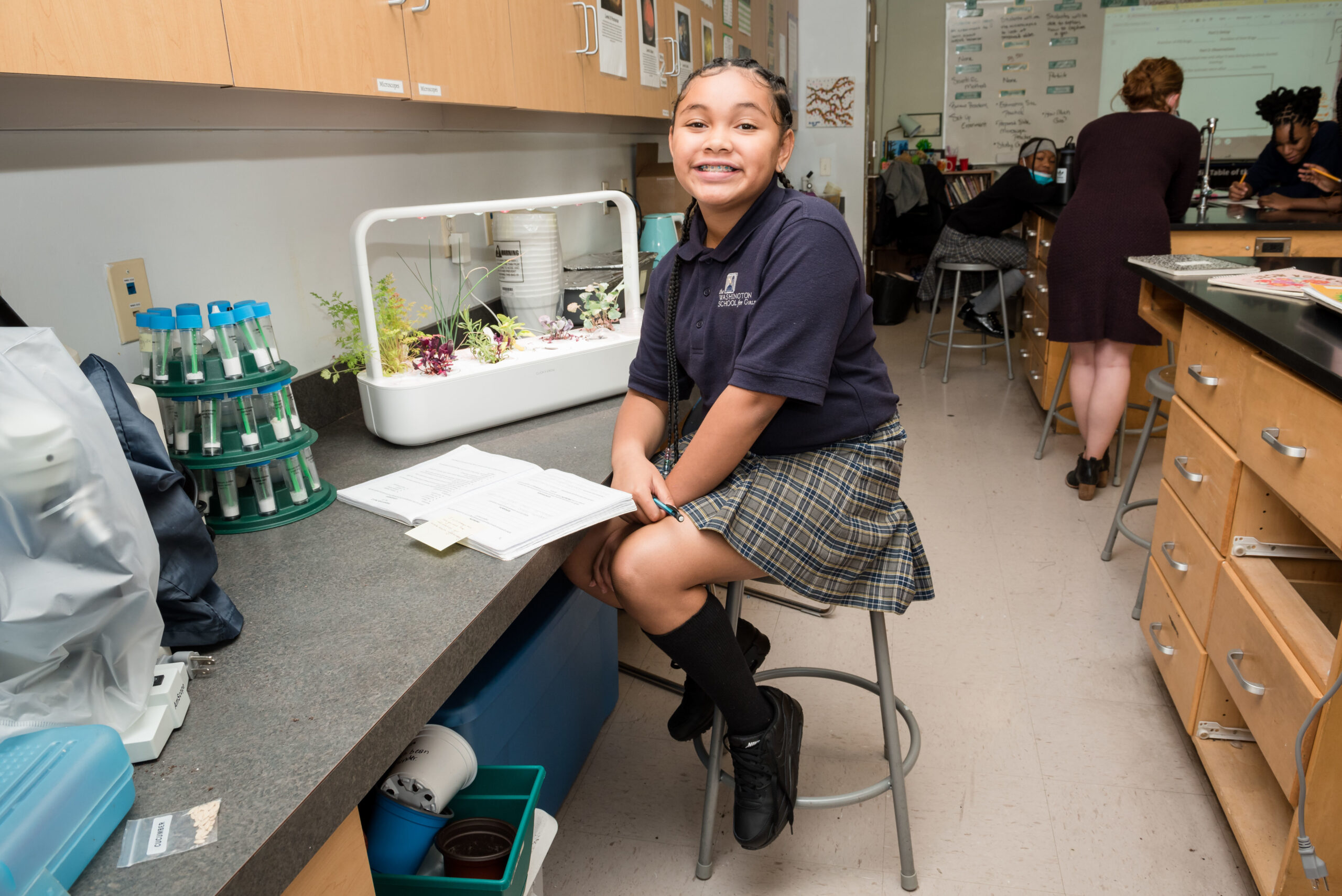 Slide 1
A WSG Girl thinks
creatively
Slide 3
A WSG Girl lives with
purpose
WSG is devastated by the loss of our Principal, Kelley Lockard. Ms. Lockard was a dedicated educator at WSG for 17 years, making her among the longest-serving staff members in the history of the school, and was deeply committed to each student who passed through our doors.
Every year, the Washington School for Girls 7th grade makes the trek across the Bay Bridge and down the coastline of the Eastern Shore for a three-day stay at the…
READ MORE
Studies show time and again that teacher experience and instructional quality are among the most important factors in student success. So how can schools make sure that teachers are satisfied,…
READ MORE
Student-to-teacher ratio means each student is known by her teachers.
65+ area high schools have accepted WSG alumnae, and the majority of students attend selective high schools.
of WSG alumnae have graduated from high school since its founding.
70% of students are Ward 7 & 8 residents. 30% reside in Prince George's County, MD.
20+ Enrichment clubs offered each year during the Extended Day Program.