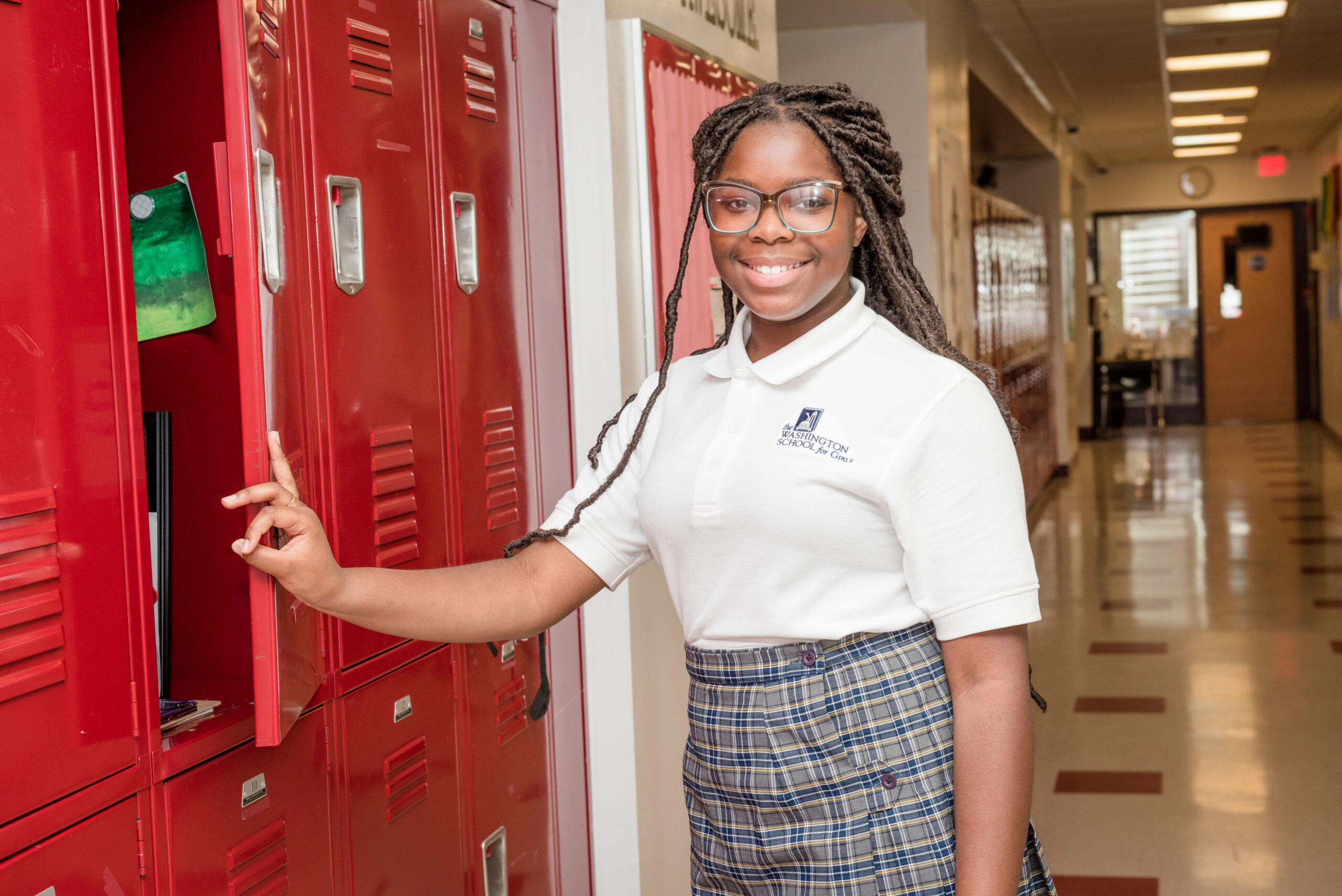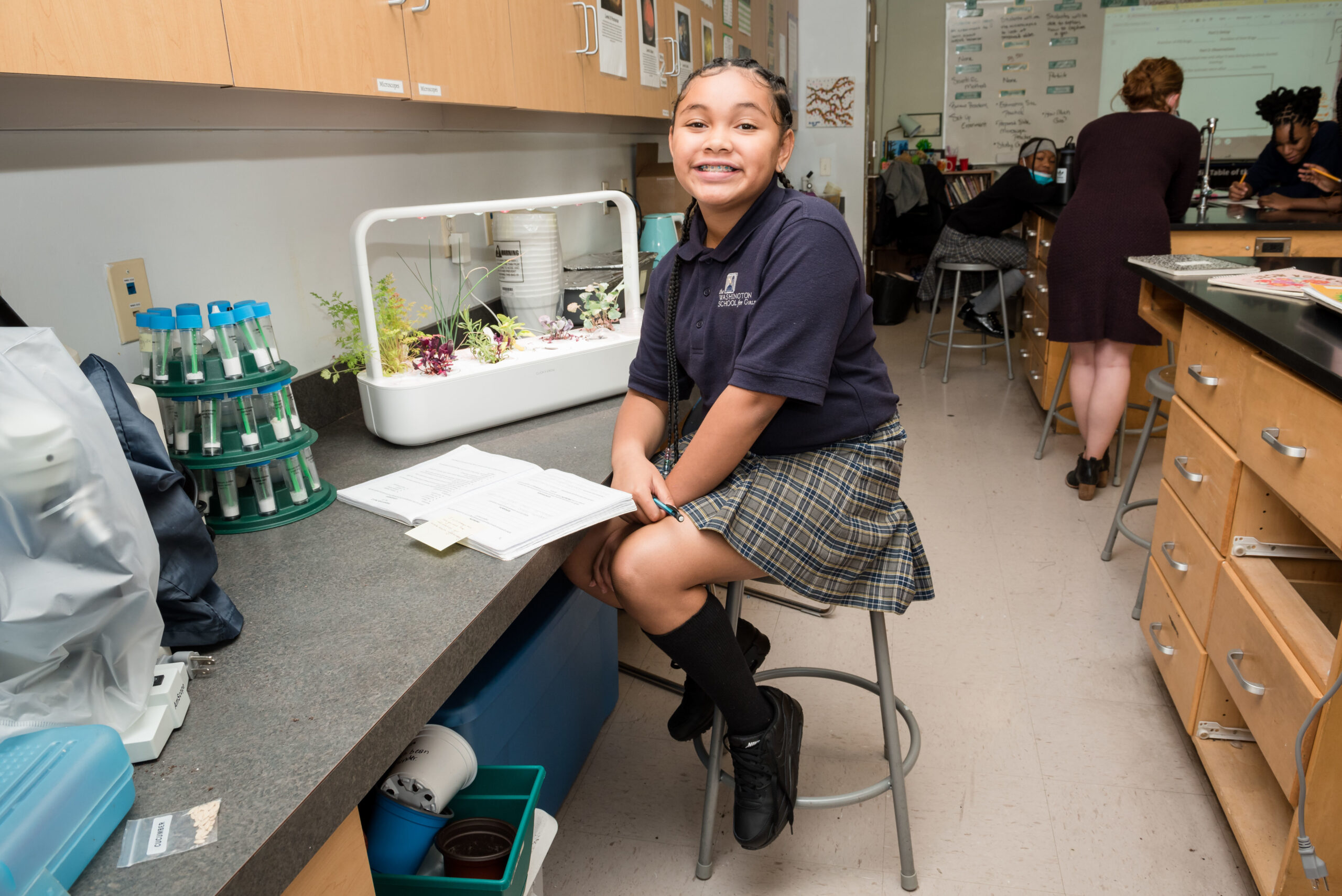 Slide 1
A WSG Girl thinks
creatively
Slide 3
A WSG Girl lives with
purpose
Finding a dedicated, passionate, and qualified person who also fits is essential when looking to fill a teaching role at the Washington School for Girls. Finding the right teacher can…
READ MORE
A big part of our school culture is our House system, which we expanded across both campuses this year. Students were recently sorted into one of three houses: Ausdauer (German…
READ MORE
Student-to-teacher ratio means each student is known by her teachers.
65+ area high schools have accepted WSG alumnae, and the majority of students attend selective high schools.
of WSG alumnae have graduated from high school since its founding.
70% of students are Ward 7 & 8 residents. 30% reside in Prince George's County, MD.
20+ Enrichment clubs offered each year during the Extended Day Program.